Ocena
Ogólna ocena właściciela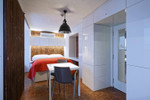 Very nice place for a short or medium stay and excellent location.
Since there is no oven, it would be nice to have at least a microwave.
Apart from that everything else was functioning and in good conditions.

Leonardo M.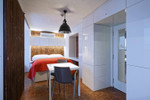 The house is small but smart, in a very useful position and Michal is very available and kind!

Ginevra B.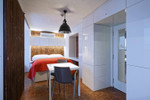 Podepisete predavajici protokol zadne skody atd A pak po 3-4h vola ze jsou znicene veci a jeste vas uraži

Marek Z.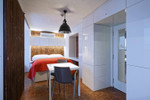 Nice functional apartment with a beautiful view Rose S.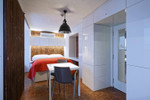 Super

Oleksandr F.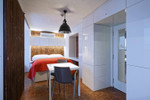 Krásný byt v centru Brna. Sice maličký, ale hezky zařízený. Co chybí je mikrovlnka nebo trouba na ohřev jídla, ale v kuchyňce je zase hezký krb. Pan majitel je moc milý. Za vše děkujeme, rádi se zase vrátíme:-)
Stanislava C.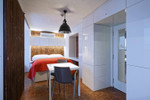 Domluva proběhla naprosto bez problémů, byt je skvěle vybavený a se skvělou polohou v samém centru Brna. Jana K.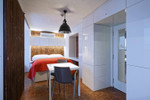 The studio is at a perfect location.

Juliana S.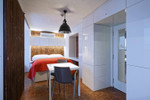 Velmi se nám líbilo pronajímat byt u pana Chládka! Byt byl prostě nádherný, byl odtud hezký výhled a jakmile jsme něco potřebovali, kontaktovali jsme pana Chládka a on nám okamžitě odpovídal :) Mockrát děkujeme!)

Serhii K.
Referencje
Na razie nie ma żadnych referencji